Custom Stainless Steel, Copper Brass & Aluminium Freestanding Outdoor Showers
Innovation in Shower Systems
This stainless steel shower is the product of years of Kiwi design and development. The innovative range of patented Hamilton Shower Systems  are suitable for both indoor & outdoor use. Marine grade stainless steel provides durability and long lasting style for years to come.
Outdoor Shower for Lifestyle
SMG's Outdoor Shower free-standing, sleek design are a practical luxury in any home. The adjustable height and removable hand piece is rarity in the Australian outdoor shower market. The shower fits into any landscape design and is proven as pool shower, beach shower and garden shower.
Bathroom Showers with Style
SMG bathroom showers create stylish, minimalist, easy to clean open spaces. Because no wall plumbing is required the pole can be positioned just about anywhere in the shower recess and water flow directed against the wall or against frameless glass shower screens.
AS SEEN ON THE BLOCK
Enquire Now for a Fast Quote!
Australia Wide Delivery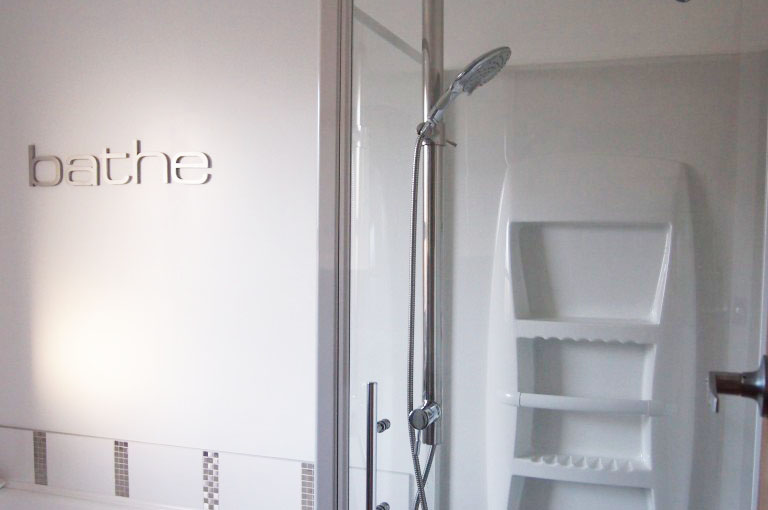 The Hamilton Stainless Steel Indoor Shower Pole
Stainless steel shower slide and mixer hand piece and plumbing integrated into a single unit – no in-wall plumbing required. Requires minimal space and offers flexible positioning. Plumbed from floor or ceiling. Available in floor to ceiling and free fall from ceiling.
The Hamilton Stainless Steel Outdoor Shower Pole
A premium product in 316 polished marine grade stainless steel measuring 50 ø x 2.1m h. Key feature is adjustable height with steel slide mixer hand piece, and plumbing integrated into a single unit. Standard installation to suit concrete, deck and in-ground.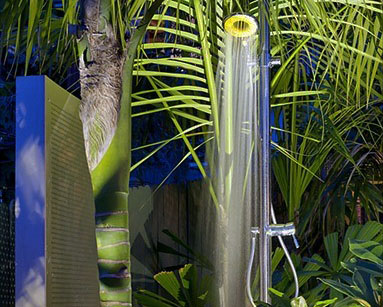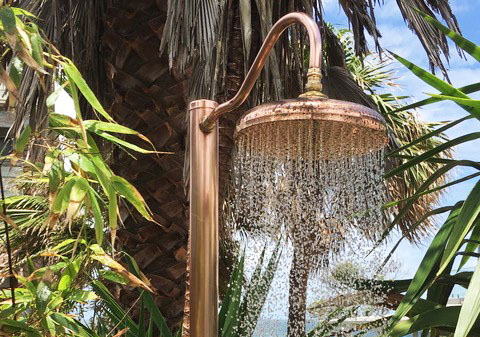 The Naeco Copper Shower Pole
Constructed from copper which will patina naturally over time. Hot and cold with fixed shower head. Standard brass t-head tapware with heritage handmade polished copper rose 200mm. Plumbed from base with deck, in-ground and wall mount installation options. Custom options include foot-wash, variable height, rose size.
The Rainbow Shower Pole
Standard black powder-coated aluminium with custom colour options available. Hot and cold. PARISI "Tondo" mixer chrome on brass. Standard measurement: 80mm x 50mm x 2.1m h. Plumbed from base with deck, concrete, in-ground and wall mount installation options. Custom options include foot-wash, variable height, colour.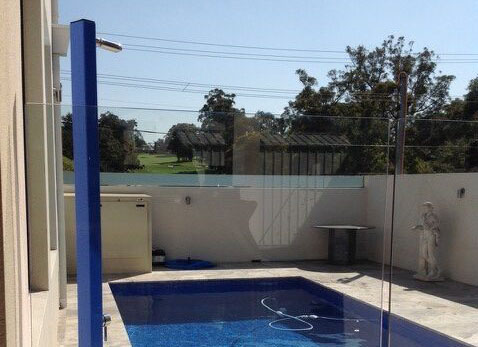 VIEW OUR INSTALLATION GALLERY
The Showermen Group Hamilton free-standing stainless steel shower, Outdoor Shower & Indoor Shower
Hamilton's Indoor Shower and Outdoor Shower are an innovative patented design, manufactured using the best marine grade materials (316 grade stainless steel) to the highest quality standards.
This durable construction is suited to a variety of indoor and outdoor installations. You can be sure SMG Showers will last the test of time in your home bathroom, garden or pool area.
The SMG Outdoor Shower is Australia's only completely free standing, height adjustable outdoor shower.
SMG Outdoor Shower build quality and stylish design is sought after by architects and designers and has recently been installed by Dan & Dani in their Bondi Property on Channel 9's The Block All stars.
SMG has also exhibited at Grand Designs Live.
SMG Recently featured in Australian Home Ideas.